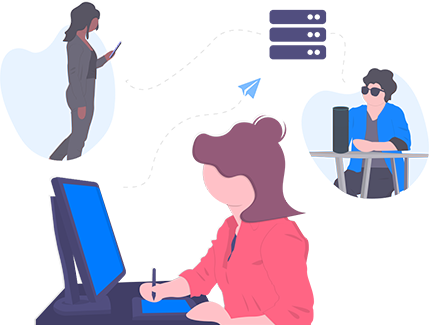 About Us
Webiz Media is specialized in online & digital business development and advisory. It established under a team of experienced entrepreneurs with vast experience in setting up and running online portals in diversified categories and market verticals.
Currently, Webiz is a leading group as generating largest number of online traffic in Pakistan. Our permium project, Hamariweb.com is the leading info portal offers interesting, informative and entertaining content tailor-made for Pakistani audience globally. Other categorical portals are included KFoods.com (Food & Recipe), ShopRex (online store) and Pakbiz.com (Pakistan B2B).
Webiz Media has a several industry awards and partnering including Winner of ARABIA 500 and PAKISTAN 100 Fast Growth Companies by Allworld Network. Content Distribution Partnering is included with BBC Urdu, VoA Urdu Services and other local and international content and news partners.
Our Events and Achievements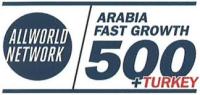 Fastest Growing Arabia 500
Webiz Media is proud to announce that it has been ranked amongst the top 500 fastest growing companies in MENA Region. The announcement was made by AllWorld Network at Dubai WTC on 10th Dec 2012 at the event Arabia 500 Fast Growth Award 2012.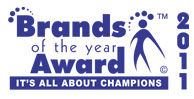 Brand of the Year Award 2011
Hamariweb.com – Pakistan's leading web portal is honored to achieve the "Brand of the Year Award - 2011" in category of Online Web Portal. Winning the leading most prestigious award is the gratitude to our online users for their great support.

Top 100 Companies
Webiz Media has been ranked amongst the top 100 fastest growing (start up) companies in the country. The announcement was made by the AllWorld Network in Lahore at the event "Top 100 Fast Growth Companies of Pakistan".

BBC & Hamariweb Partnership
BBCUrdu.com content to appear on Pakistan's Hamariweb.com, 22 February 2011. BBC Urdu has launched an internet distribution partnership with the Pakistani web portal, Hamariweb.com The agreement sees Hamariweb.com displaying multimedia news and information direct from bbcurdu.com.

P@SHA ICT AWARD 2009
Webiz Media won the PASHA ICT award 2009 in category of "Best Brand Development" for the project Hamariweb.com. It is enormous industry recognition for Webiz Media that is specialized in eMarketing and online business / brand development.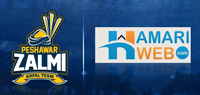 Zalmi Partnership
Hamariweb.com is also playing a pivotal role in the promotion of leagues and sports activities in the country. Pakistan Super League (PSL) has worldwide recognition. However, the website has a partnership with Peshwar Zalmi who is the winner of PSL 2017 and played most finals in the tournament history.
Contact Us
Webiz Media (Pvt) Ltd.
1001 Park Aveneue,
24-A Block 6 PECHS
Karachi 75400
Pakistan
info[@]webizmedia.com
+92-21-34553080